Cuddle Bug Chinchillas began with one chinchilla, Bug. She was my birthday present. I named her Cuddles, my husband and a family friend named her Bug. I changed it to Cuddle Bug. Bug is what stuck. Our family was so taken by her that we purchased more. Now my son and I have a small herd of 136 breeders. All of our babies are handled regularly and come with a free one year membership to the Chinchilla Club. We also run a small rescue for chinchillas in need of a home, as well as board chinchillas whose families are on vacation.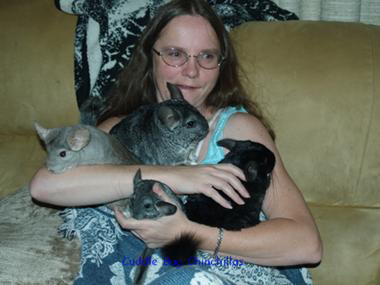 Missy, Bug, Bambi, Champ, and I.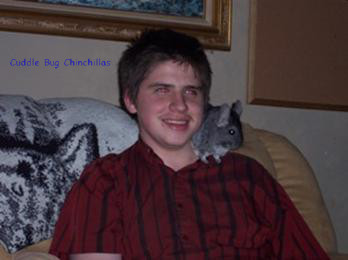 My son, Andy, and Bug.